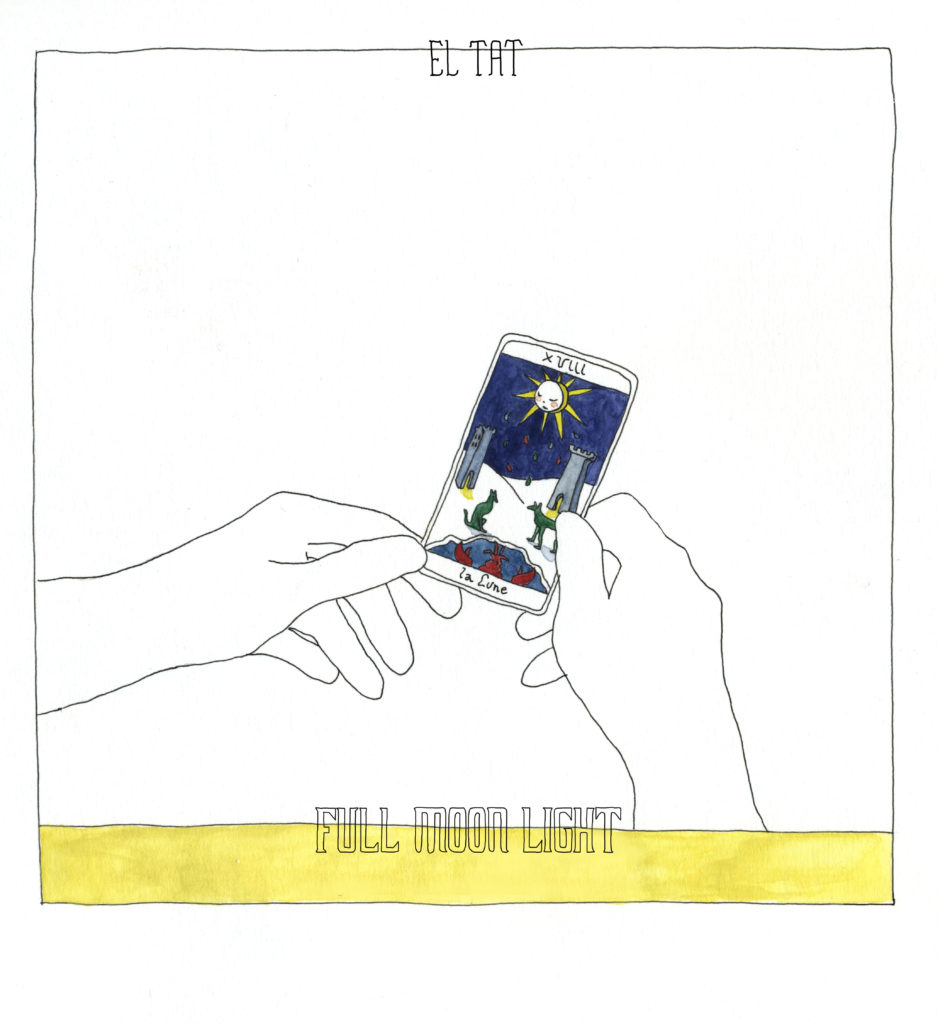 FULL MOON LIGHT
ENG |
Fresh new 2019 El Tat's single called « Full Moon Light »
It was actually recorded during the summer of 2018, but it takes time to process these songs you know, it feels like you're giving away your baby although I do not know what giving away your baby feels like.
Anyway, Enjoiy! The Lyrics are below for those who are interested in it.
El Tat | Tom Galdeano : Vocals, Guitars, Lap Steel, Bass, Synth & Mix
Louis Sommermeyer: Drums
Robin Tortonese : Mastering
FR |
Le nouveau single 2019 d'El Tat tout frais « Full Moon Light »!
El Tat | Tom Galdeano : Voix, Guitare, Lap Steel, Bass, Synthé & Mix
Louis Sommermeyer : Batterie
Robin Tortonese : Mastering
LYRICS:
« Full Moon Light« 
He stands alone in the morning light
Steady still he's waiting for the sun to come
He picks up memories in his mind to stay awake
Until the shining comes
He stands alone in the morning light
Steady still he's waiting for the sun to come
He picks up memories in his mind to stay awake
Until the shining comes
(Until the shining comes)
CHORUS
He won't confess that he has closed his eyes
But now that he's old he misses things
That shouldn't be missed
He's still the best in a way we can't deny
What's in front of our eyes
You have to be awake at all time
If you don't want to miss something
You don't want to miss
(Until the shining comes)
She cries about some unworthy issues that she has been through
She's whining day and night for things she's about to forget in a second or two
She knows she's wise and pretty too
But the problems are not where you think they should be
She stands alone in the dusk of night under the
Full Moon Light
Full Moon Light
Full Moon Light
CHORUS
He won't confess that he has closed his eyes
But now that he's old he misses things
That shouldn't be missed
He's still the best in a way we can't deny
What's in front of our eyes
You have to be awake at all time
If you don't want to miss something
You don't want to miss
(Solo)
Under the full moon light